We throw descriptives around all day long and so far the best way we've come up to describe
PROPO DESIGN
to all who await this brand's arrival to North America is "Japanese version of Oliver Peoples when Oliver Peoples were at the peak of its greatness".
(this will be the only and last time we mention OP in this blog...)
The designs are sublime, the quality is, well, it's Japanese and in eyewear today it stands for "quality" and the people behind the brand are equally genuine and friendly. Sounds too good to be true?? It is.
Fairy tales like this can only originate in Japan and we at
Spectacles for Humans
are proud and happy to be the story tellers.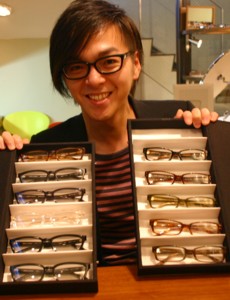 P.S. 4/7 UPDATE!! From "track and confirm" people:
"Your item left OSAKA INT, JAPAN on April 7, 2008. Information, if available, is updated every evening. Please check again later."